savethefuckingprincess asked: tapos hi ulit c:
playingwiththedevilshalo asked: hi nicko c:
9 tags
7 tags
4 tags
8 tags
7 tags
2 tags
4 tags
8 tags
5 tags
Anonymous asked: I saw you once in Cubao, near mcdo gateway. I loykkk your bag! Where did you buy it?
6 tags
4 tags
Anonymous asked: Do you read books? Like novels, fictions.. What are your favorites? :)
Anonymous asked: Where do you buy your clothes? Any favorite stores?
Anonymous asked: Naubusan ka lang ba ng slots for other courses or adver talaga first choice mo? And aside adver, what other courses do you like? Thank you Nicko (?) hahaha xx
7 tags
Anonymous asked: You are so creative!! I'm a huge fan! Haha. So yeah, came here to ask, why advertising? Is it really the course that you like? And about the school, is it really PUP? Thank you xx
8 tags
5 tags
5 tags
3 tags
4 tags
4 tags
7 tags
8 tags
4 tags
2 tags
3 tags
9 tags
ADPR Acquaintance Party 2012: mAD Hatter
Hi guys. We are inviting you all to be a part of our event coming this August 22, 2012, 6pm-1am @ EXCESS Superclub, Tomas Morato, QC. Last 2 days to avail the tickets for regular price. Tickets are: *210- ADPR Student/Alumni *250- Outsiders Ticket includes 3 stubs for 3 cocktail drinks from The Bar, and we'll add another 2 stubs for another 1 cocktail drink, 1 iced tea and pica pica....
4 tags
4 tags
8 tags
4 tags
7 tags
Cinemalaya Goes UP: The Animals
Cinemalaya Goes UP! Schedule: (more info at Cinemalaya Goes UP FB page) G, @headoverheels and I watched The Animals, a film by Gino M. Santos for CINEMALAYA 2012 yesterday at UP Diliman. t'was really good because we can all relate to some of the scenes from the film and also I enjoyed watching it because I was able to distinguish on how he applied diff camera movements and camera shots...
3 tags
4 tags
3 tags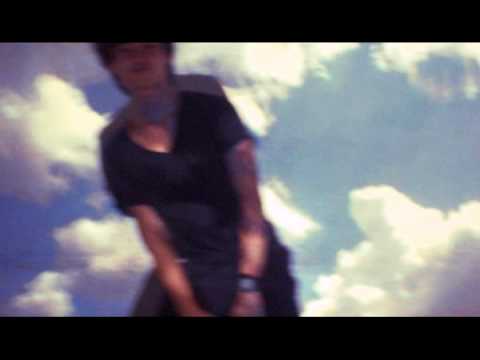 5 tags
6 tags
EIGA SAI | Jap Film Fest 2012 | Railways
Last july 6. My friends and i went to shang to watch this intriguing film that our AVP professor recommend us to watch and it was awesome! I love this film we watched titled "Railways" by Yoshinari Nishikoori's. Kiichi Nakai stars as Hajime Tsutsui, a 49-year-old business man whose mother is stricken with cancer. The situation forces him to reflect on how he's lived his life...
4 tags
5 tags
Easy Pose!
I've read Bianca's blog http://www.iamsuperbianca.com/ a month ago and i super want you guys to read her blog too! She's A-W-ZZZZ-M :) One thing about her blog that i adore is her collection of her tumbling shots from different places she's been to, ang kulit lang! read her blog about the origin sa kanyang tumbling shots kung paano nagsimula.. And boy i was so fascinated...
4 tags
Haven Yeah!
Yeah! We made it! We are kind of tired because of school works and all lazy going to this place that my good good friend Ruby told us few days ago. Yeah, we're fond of burning our money to these trips and doing stuffs that we don't actually sure what we'll get after doing those things but what the hell yeah? We are young, wild and free! lol but seriously doing this kind of...
4 tags
:.: Camera Giveaway | Tetropack →
victorbasa: As a thank you to all of my devout readers, I'm giving one (1) DIY pinhole camera set courtesy of TetroPack.com. It uses 35mm film and can be used over and over. Below are a few examples of pinhole lensless photography Pinhole Cameras let you really…
1 tag